Just as you're searching for ways to boost your business's online presence, others are too. That's where Google My Business comes in. It's not just about setting up a profile; it's about optimizing it for maximum visibility. In this guide, you'll learn how to leverage this tool to rank higher, attract more customers, and outshine your competition. Let's dive in and start turning those searches into sales.
Key Takeaways
Fill out all sections accurately and consistently, including your business name and address.
Select the most appropriate category for your business to match relevant search queries.
Add high-quality photos to showcase your offerings and provide more information.
Encourage customers to leave reviews to improve your credibility and ranking.
Understanding Google My Business
Before you can effectively
rank your Google My Business page
, you'll need to get the hang of what Google My Business is and how it functions. Essentially, it's a free tool that allows you to manage how your business appears in Google Search and Maps. You can customize your business profile, add photos, offer promotions, and respond to reviews. But it's not just about aesthetics. Google uses the information you provide to determine your relevance to user searches. So, the more accurate and detailed your profile, the better your chances of appearing in local search results. Strategically filling out your profile isn't just a one-time thing — you should regularly update and optimize it, keeping it fresh and relevant.
Setting Up Your Profile
While understanding Google My Business is crucial, it's equally important that you set up your profile effectively to enhance your visibility on search results. Begin by filling out all sections accurately. Your business name should match your actual business, and your address should be correct and consistent across all platforms. Next, select the most appropriate category for your business. This helps Google understand what you do, thereby matching you to relevant search queries. Add high-quality photos to showcase what you offer. Remember, the more information you provide, the easier it will be for Google to position you in search results. Lastly, don't forget to verify your profile. This adds credibility and trust, further boosting your search ranking. It's a detail-oriented process, but the strategic benefits are worth it.
Optimizing Your Business Information
Once you've set up your profile, it's time to optimize your business information to further improve your Google My Business ranking. Ensure your business name, address, and phone number (NAP) are consistent across all online platforms. This consistency signals Google that your info is reliable, boosting your ranking. Next, select the right business category. This helps Google understand your business, allowing it to match you with relevant local searches. Additionally, write a compelling, keyword-rich description. This not only informs potential customers about your business but also helps Google associate your profile with related searches. Lastly, embed a Google map on your website. This reinforces your location to Google, enhancing your local SEO. Remember, optimization is a strategic process. Paying attention to these details can significantly improve your ranking.
Importance of Google Reviews
Now that your business information is optimized, it's crucial to focus on garnering Google reviews, a powerful tool in boosting your Google My Business ranking. Google reviews not only provide credibility to your brand but also significantly influence your local SEO. They act as a signal to Google that your business is trustworthy and reputable, which in turn, improves your ranking in local search results. Encourage your customers to leave reviews by offering incentives or simply asking them post-purchase. Remember, it's not just about quantity; quality matters too. A detailed, positive review can do wonders for your ranking. But don't dismiss negative reviews; instead, address them promptly and professionally. These measures will build your online reputation and elevate your Google My Business ranking.
Utilizing Google My Business Posts
In addition to gathering reviews, you'll find that regularly
publishing Google My Business posts
is another effective strategy to enhance your ranking. These posts serve as mini-ads or updates for your business and play a crucial role in ranking your Google My Business page. Here are a few strategic tips to make the most of your posts:
Always include a call-to-action to drive customer engagement.
Use relevant keywords but avoid keyword stuffing.
Regularly update your posts to keep your audience engaged.
Use high-quality, relevant images to attract attention.
Enhancing Visibility With Photos
Beyond crafting engaging posts, you'll find that supplementing your Google My Business page with high-quality photos is another powerful tool for increasing visibility and improving your ranking. Strategically, photos provide a visual representation of your business, making it more appealing and authentic to the users. Analytically, Google's algorithms favor pages with relevant, high-quality images, seeing them as more complete and user-friendly. Therefore, it's crucial to add clear, well-lit photos of your products, services, and premises. Update them regularly to keep your page fresh and engaging. Remember, users are more likely to click on a business page that visually appeals to them.
Monitoring Insights and Analytics
Start tracking your Google My Business page's performance by monitoring insights and analytics regularly. This strategic approach helps you understand user behavior, which in turn, can guide your optimization efforts. Here's what you should focus on:
Customer Actions: Track what actions your customers are taking on your page. Are they visiting your website, requesting directions, or calling you?
Photo Views: Compare how your photos are performing against businesses like yours.
Search Queries: Understand what search queries led users to your listing.
Where Customers View Your Business: Track whether customers found your business through Google Search or Google Maps.
Managing and Responding to Queries
You should always promptly manage and respond to any queries that come through your Google My Business page, as this plays a crucial role in improving your page's ranking. When customers ask questions or express concerns, they're looking for immediate, helpful responses. Quick, meaningful interactions build trust and improve your online reputation. Google's algorithm takes note of businesses that are interactive and responsive, pushing them higher in search results. So, don't just respond – be thoughtful and personal. Use queries as opportunities to highlight your expertise and showcase your customer service skills. Also, monitor your queries regularly, analyze the common threads, and refine your services or products accordingly. Remember, proper query management is a strategic move towards better ranking.
Leveraging Additional Google Tools
In addition to managing queries effectively, it's also essential to tap into the power of other Google tools to boost your Google My Business page ranking. Remember, Google provides a suite of tools designed to help you succeed in your online endeavors. By harnessing these tools, you can enhance your page's visibility, relevance, and overall ranking.
Google Analytics: It provides insightful data about your visitors and their behavior.
Google Search Console: It helps monitor, maintain, and troubleshoot your site's presence in Google Search results.
Google Ads: It helps to reach customers who are looking for services or products like yours.
Google Trends: It helps to understand the latest search trends related to your business.
Leverage these tools to fine-tune your strategies and achieve better results. Achieving a high rank demands an analytical, detail-oriented, and strategic approach.
Conclusion
Navigating the Google My Business landscape is like mastering chess; it requires strategic moves and keen attention to detail. By setting up a robust profile, optimizing information, garnering reviews, and leveraging Google's tools, you'll keep your business in checkmate. Stay vigilant with analytics and respond promptly to queries. Remember, beautiful photos can paint a thousand words. Keep your page fresh and relevant, and watch your business climb to the top. If you need Google My Business Management Service
Baja Digital Marketing
Is Your solution.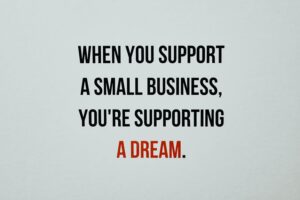 Looking for the Best Marketing Strategies for Local Businesses? Did you know that 97% of consumers search online for local businesses? With such a high
Read More »