Baja Digital Marketing and Customer Collector: Pioneering the Future of Digital Marketing Solutions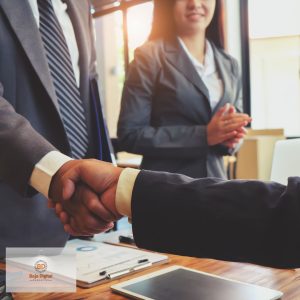 Baja California, 10/27/23 – Baja Digital Marketing and Customer Collector, two prominent entities in the marketing industry, have joined forces to revolutionize digital marketing solutions, setting a new standard for businesses worldwide.
Led by business owner Hector Hernandez, Baja Digital Marketing is a digital marketing agency specializing in highly tailored strategies, leveraging cutting-edge techniques such as triple semantic SEO, Local SEO, Programmatic SEO, and Holistic SEO. Offering many services like Google Business Page Management, PPC advertising, social media marketing, and triple semantic content creation. Their data-driven approach ensures tangible results that align with clients' goals and surpass competitors.
Customer Collector, led by owner Dave Shapel, has garnered a strong reputation for its expertise in web design, Local SEO, GBP Ranking, Social Media, and digital business consulting. Their proven track record of increasing brand visibility, streamlining operations, and enhancing customer engagement has made them leaders in the field.
Bringing together their collective experience and expertise, Baja Digital Marketing and Customer Collector will offer an unparalleled range of digital marketing services. Through the power of triple semantic data-driven insights, innovative strategies, and advanced technologies, this partnership aims to empower businesses of all sizes and industries to thrive in the digital landscape.
Hector Hernandez, the business owner of Baja Digital Marketing, expressed his excitement about the partnership, stating, "We are thrilled to join forces with Customer Collector. This collaboration allows us to leverage our collective expertise and provide businesses with transformative digital marketing solutions. Together, we will help our clients unlock their full potential and achieve remarkable success in the online landscape."
Dave Shapel, the owner of Customer Collector, shared similar sentiments, saying, "Partnering with Baja Digital Marketing is a significant milestone for us. We believe that our combined strengths will enable us to deliver unrivaled digital marketing services that drive real results for our clients. Together, we are poised to make a positive impact on businesses across industries."
With their shared vision and commitment to client success, Baja Digital Marketing and Customer Collector are poised to become a force to be reckoned with in the digital marketing world. Their partnership promises to deliver tailored strategies, innovative approaches, and exceptional customer experiences that will transform businesses' online presence and drive sustainable growth.
For further information about the partnership or to inquire about their comprehensive digital marketing solutions, please contact:
Baja Digital Marketing
Contact Person: Hector Hernandez
Phone: 760-253-8951
Email: info@bajadigitalmarketing.com
Website: https://bajadigitalmarketing.com/
Customer Collector
Contact Person: Dave Shapel
Phone: +44 29 2169 0336
Email: enquiries@customercollector.co.uk
Website: https://customercollector.co.uk/